How to Access your MyUHC Online Account at www.myuhc.com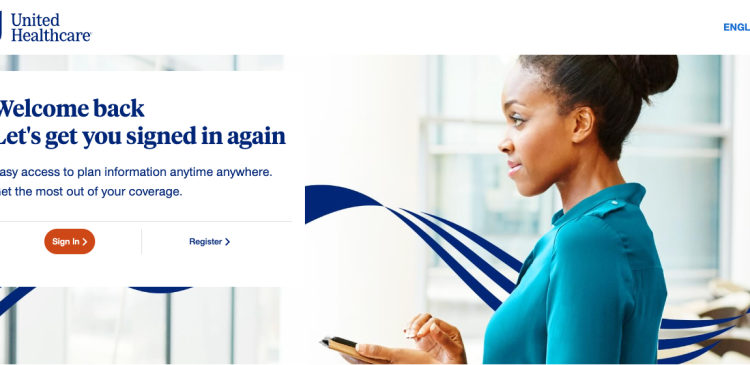 MyUHC Login
United Healthcare offers the members with health plans through work to register and log in to My UHC Portal and get a personalized view of their benefits. It puts health information users at their fingertips and lets them manage their plans at any time anywhere. Logging into My UHC Online Account makes it simpler to get the most out of your benefits by helping you do so many things virtually. Like, you can locate network doctors, manage pharmacy benefits, view claims, get wellness support, and more.
How to Register for My UHC Online Account
To easy access plan information whenever wherever you must register for My UHC and create an online health plan member account to sign in. Setting up a My UHC Online Account is very easy and takes only minutes.
For the registration, first, you need to create a HealthSafe ID account as My UHC uses HealthSafe ID To begin the process, just keep your health plan ID card handy and take the steps listed below.
Visit the My UHC website at www.myuhc.com
Click the "Register" button under the 'New Member?' in the box located on the left-hand side of your screen.
Then, you have to input some information i.e. first name, last name, month, and date of birth to create your HealthSafe ID profile.
Choose the Identification Type between Health Plan ID and Social Security Number.
If you select the health plan option, provide your Member ID and Group or Policy Number (received from your employer).
To know where you have to see the Id and group number on the card, click the "Help" link on the page.
And, for the second option, you need to enter the last 6 digits of your SSN and 5-digit Zip Code and click the "Continue" button to proceed.
Each HealthSafe ID portal asks for different information to register. So, provide the required details according to the instruction. Once you will sign up for HealthSafe ID, you have the option to choose a username and password for your My UHC Online Account.
During the registration, you may undergo an identity verification process for the highest level of security and privacy policy. You can verify your identity through text, phone number, email address, or by answering the security questions.
How to Log In to My UHC Online Account
After the registration, you will have 24/7 access to easy-to-use tools and resources of My UHC and find many ways to learn more about your specific health plan benefits and coverage. To log into your My UHC Online Account, you may
Go to the My UHC site, www.myuhc.com
Click the red "Sign In" button below the 'Returning Member?' on the upper left of the homepage.
Entering the login page type your registered username and password in their respective fields.
Select the "Remember my username on this trusted device" checkbox if you want to enable the feature for fast login.
Click the "Sign In" button to enter your My UHC Health Plan Account online.
How to Reset My UHC Online Account Login Password
The returning My UHC users, who have forgotten their password and can't access their health plan account, can reset it. For that, use the "Forgot Password" link on the login page.
Then, submit your HealthSafe ID username. Continue to confirm your identity by the two-factor authentication or security questions. Create a new password and regain your My UHC Online Account Access to log in.
How to Retrieve My UHC Account Login Username Online
Whether you forgot your existing My UHC Online Account username or are not sure if you have a HealthSafe ID, you may always check if you have one by the recovery option. You also need to know the username to reset your My UHC account password when needed.
Whatever the reason is, you can start the retrieval process of your My UHC Online Account username in the following way.
Go to the My UHC login portal by clicking the "Sign In" link at www.myuhc.com
Scroll down and click the "Forgot username" link under the login area.
Enter the requested info like your first and last name, date of birth, and email address
Click the "Continue" button.
Verify your identity by answering the security questions or via two-factor authentication. Upon completion of all the steps, you will get back to your My UHC Online Account username.
Also Read:
TECO Energy Login at account.tecoenergy.com/youraccount
Hilton Honors Login Process at www.hilton.com
Login to your Oasis Assistant Account
My UHC Online Account Features & Benefits
Registering and signing into My UHC Online Account gives you instant access to your personalized health plan and manage your coverage. Here are the key activities you can do with My UHC Online Account login.
View what is covered by your plan
Find doctors, providers, dentists, clinics, hospitals, labs, pharmacies, etc. near you
View preferred providers and doctors and see their reviews and ratings
Estimate and compare costs for treatments and procedures
Check account balance for the health savings account, health reimbursement account, and flexible spending account
Review claims, charges, costs, copay, annual deductibles, and out-of-pocket expense
See Explanation of Benefits
Get a list of covered prescription drugs
Manage prescription drugs and refills
Check for a lower-cost option
Print a temporary ID card
Learn about health programs and discounts
Speak with an online coach and take health surveys to earn rewards
Update your My UHC password, email, phone number, and more.
Contact Information
United Health Care My UHC Toll-Free 24/7 Help Desk Number: 1-877-844-4999
Reference